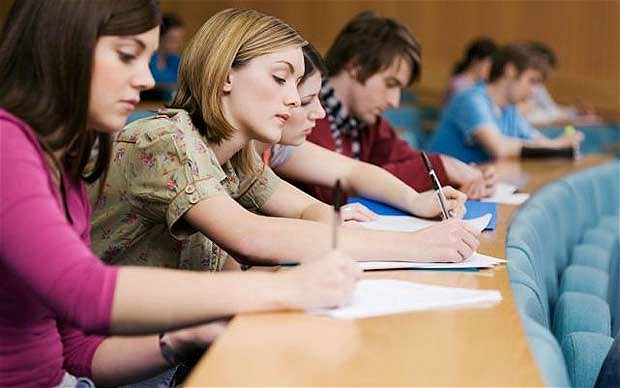 A.C.E. YOUR SAT/ACT/GPA PROGRAM



After over 30 years of studying peak performance in teenagers and adults, Marilyn Atlas, LCSW, BCH, DCSW, has created the ACCELERATED CONCENTRATION & ESTEEM PROGRAM or A.C.E. YOUR SAT/ACT/GPA program.

Marilynís interest in test anxiety and test taking ability began with a study she conducted to help reduce test anxiety in college freshmen. She won a scholarship and award for this study.

Her A.C.E. your SAT/ACT/GPA program has helped many teenagers and young adults get accepted and receive scholarships to the colleges and graduates schools of their choice. Some of these universities include Harvard University, and Stanford University. In todayís scholastic world, the best gift that a parent can give their teenager or young adult is a strong competitive edge. Obtaining the best SAT/ACT/GRE score will obviously do this.

During her numerous years of helping teenagers and young adults, Marilyn has shown over a thousand students how to significantly improve their grades and increase their test taking ability. She understands the difficulty of test anxiety and the havoc it plays on a studentís grades and performance on the SAT, ACT and GRE tests.



WHY IS THE ACCELERATED CONCENTRATION & ESTEEM PROGRAM
OR A.C.E. YOUR SAT/ACT/GPA SO EFFECTIVE?

The A.C.E. program is based on the latest research for Peak Performance.



The A.C.E. program is designed to give students the added psychological edge by improving their ability to study and absorb the academic material which will most likely be on the SAT/ACT/GRE.



The A.C.E. program boosts the studentís confidence, attention span and focus. Students are taught a short but effective relaxation/imagery technique.



The program teaches students to visualize their goals so that they can obtain their desired SAT/ACT/GRE score.



The A.C.E. program usually takes 1 (60 minute session) and 1-2 (30 minute) follow up sessions. After each session, a CD of the session will be included which will further enhance the effectiveness of the program.



Students also learn to apply the principles of the A.C.E. program to other areas of their life including raising their grade point average, improving their sports ability and creating an overall better future.



Insurance may be accepted.



Marilyn offers a free telephone consultation. She has flexible hours including after school, evening and weekend appointments. To schedule an appointment, please call her at 704-658-9676


MAJOR INSURANCE ACCEPTED
Flexible Office Hours
Email Me
704.658.9676
Map
816-F Brawley School Road, Suite #4
Mooresville, NC 28117