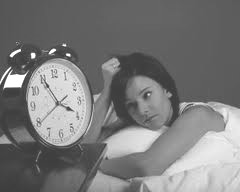 WANT TO SLEEP
NATURALLY????

DO YOU KNOW THAT OVER 132 MILLION AMERICANS DID NOT SLEEP WELL LAST NIGHT?

DO YOU KNOW THAT OVER 69% OF ADULTS SUFFER FROM SOME KIND OF SLEEP DEPRIVATION?

DO YOU KNOW THAT 49% FEAR ADDICTION TO SLEEP MEDICATION?

DO YOU KNOW THAT SLEEP DEPRIVATION MAY CAUSE YOU TO OVEREAT?

Marilyn Atlas, LCSW, BCH, understands how important sleep is to your overall health and well being. With over 30 years of experience including training at the Duke Center for Integrative Medicine and the University of North Carolina Medical Program on Integrative Medicine, she has developed a successful program for chronic insomnia. This program has enabled her clients to have a good night of restorative sleep. Many of her clients who have been helped in this program had not responded well to either prescription or over the counter medications for sleep. Physicians have already referred many of their clients (See Testimonials) to Marilyn and have been pleased with the results. Marilyn believes strongly in working with her clients' physicians in order to coordinate the best patient/client care.



Why Has the Natural Sleep program been so effective?
Clients report that they have been able to sleep within 2-to-3 sessions.
Marilyn takes an extensive history to assess her clients' needs so that she can create the best program for them.
During the second session, Marilyn's clients experience a thirty minute guided imagery exercise which is specifically designed to help them sleep.
Clients receive a CD of the session so that they can practice the guided imagery exercise at home and use the CD as an aid for sleeping.
In the third session, Marilyn teaches her clients a fast and effective relaxation technique to help them deal with daily stressful situations.
Marilyn also teaches certain cognitive skills to help her clients retrain their mind and look at stressful situations differently.
Marilyn accepts insurance from many of the major insurance companies. She offers a free 30 minute consultation. For more information or to set up an appointment, please call Marilyn at 704.658.9676
MAJOR INSURANCE ACCEPTED
Flexible Office Hours